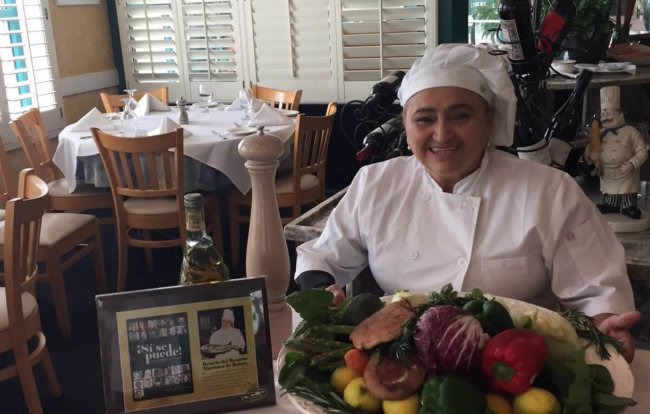 With Love From Our Kitchen To You
Chef Beatrice Zelaya is the Executive Chef and Owner of Capri in McLean, VA. She started her career in 1976 as part of a well known restaurant called Romeo & Juliet, located on K Street in DC. She worked closely with incredible people like Mrs. Juliet, the owner and heart of the kitchen at Romeo & Juliet, along with restaurateurs like Roberto Donna, currently of Al Dente in DC, Savino Recino, and Romeo Salta. Her culinary journey also includes being a part of the opening team of Galileo and Primi Piatti in DC, some of the leading Italian resturants of the 80s and 90s.
Chef Beatrice started out as a salad girl and essentially grew up with the family, eventually taking over Renato restaurant in Potomac, MD and now at Capri in McLean. At Nicky and Enzo DeChiara's retirement, they decided to turn over the restaurant to Chef Beatrice and her husband, Philippe as a sign of gratitude for her dedication to the DeChiara family.
You can find out more about Chef Beatrize Zelaya and Capri on their website at http://caprimcleanva.com/