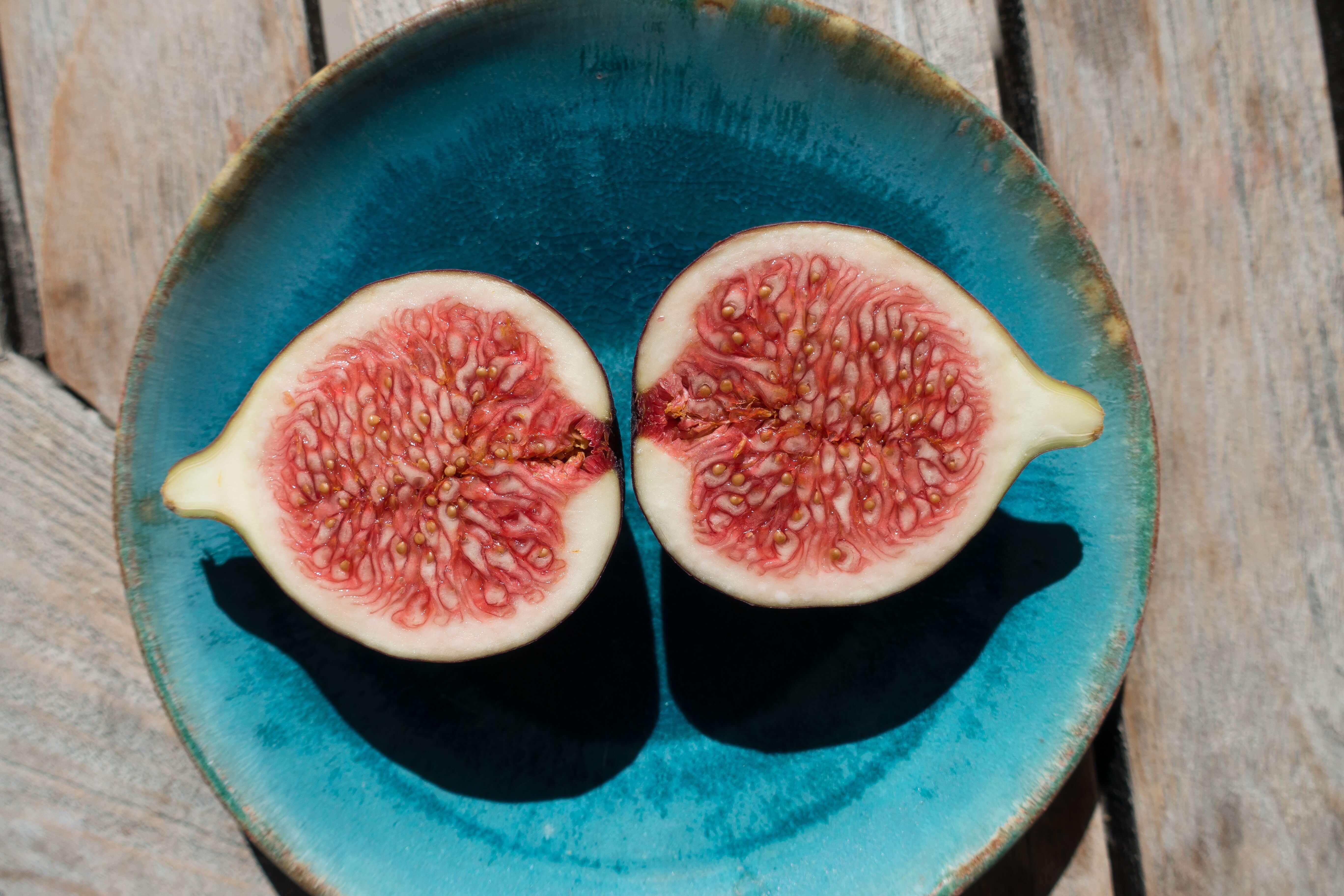 We kick off September with a fall favorite – the fig! Figs are unique because they are the only fruit to fully ripen and semi-dry on a tree. Additionally, the fig combines a touch of sweetness with its chewy flesh, a smoothness with its skin, and a crunch with its seeds. We are excited to announce two different fig varieties this month:
Black Mission Figs: The black mission figs have a tough peel with a savory pulp beneath. The soft, creamy interior contains both a jelly and an edible seed mass. The seeds provide for the characteristic nutty taste of dried figs. This variety of fig can be used in both sweet and savory dishes – when blended with savory ingredients (such as salt, cocoas, and other spices), the fig can produce a meaty and smoky flavor. Item #6010 - 12 Pints
Green Kadota Figs: Kadota figs are known for their pear shape and extreme sweetness. Their delicious flavor is most notable in the famous Fig Newton cookies! These type of figs are best when eaten fresh and are typically used in desserts and confectionary items.  Item #6011 - 12 Pints
Figs are a great fruit because they are delicious when fresh or dried! The delightful flavor of figs make a wonderful compliment to almost any meal including most salads, sauces, marinades, hearty dishes, and desserts.
Some of our favorite fig recipes are:
- Panko Crusted Fig Pork Chops – Rich and Savory!
- Baked Brie and Roasted Fig Walnut Topping – A tasty fall appetizer!
- Fig and Almond Cake with a Honey Glaze- The perfect dessert!