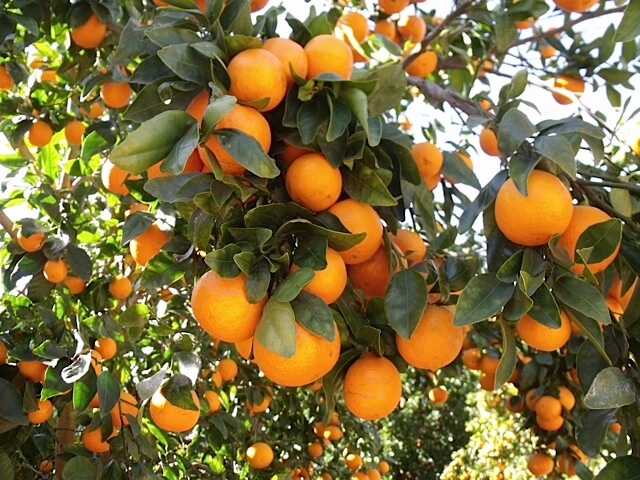 Sweet like candy with a deep citrus flavor, we are excited to begin stocking the Ojai Pixie Tangerine from Ojai Valley in California! This fruit is seedless and the smallest of the tangerine varieties, so it is perfect for kids' lunches and other dishes. The skin of the pixie tangerine varies and can be anywhere from extremely smooth to very pebbly. This variety of the tangerine is typically available from mid-March through May, so be sure to check it out before it disappears and you have to wait until next year!
The tangerine is a fruit that is just as good freshly peeled in your hand as it is added into your dishes. With its sweet flavor, it can be used on top of fresh salads, in desserts, or in savory dishes. There is really no end to its use! Some of our favorite recipe ideas for the tangerine include a simple tangerine, goat cheese, and spinach salad topped with a citrus flavored dressing; tangerine glazed ham for a perfect Easter (or any day) dish; grilled asparagus with tangerine aioli; or tangerine-honey flan with grapefruit chunks.
Keany has these available to you in a 1/2 bushel case, item number 19122.
There are so many fun and very gourmet ways to use Ojai Pixie Tangerines, we recommend giving it a try yourself! Be sure to take a picture and tag us @keanyproduce when you do!
Call your Account Executive for more information!