You Run a Company Differently When Your Name Is on the Truck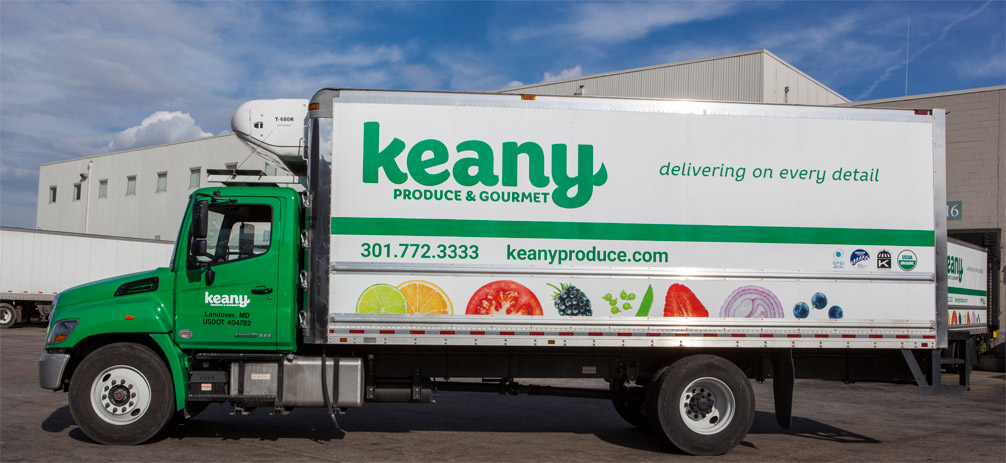 For four decades, the Keany family has been serving its customers in ways other produce companies won't, or can't. This is the Keany Way – going the extra mile, delivering on every detail.
Keany Produce began in 1978 with a man, a van, and a customer. From that beginning, the tenets of doing business with Keany have been fairness, human consideration and personal attention – whether you were a customer, a grower, or an employee.
Today, Keany customers include high-end restaurants with celebrity chefs, quick-serve chains, exclusive hotels, country clubs, school systems, hospitals, major supermarket groups and gourmet specialty stores. The Keany product line includes not only every variety of fruit and vegetable that can be found, procured and freshly delivered -- but a robust collection of dairy, seasonal, and specialty products as well. Keany offers an unmatched capability to custom prepare items in an endless array of varieties, to meet exacting buyer specifications.
We don't see our business as shipping produce from here to there. We bring food to someone's plate."
-- Kevin Keany
A history of making history.
As the region's longest-tenured produce distributor, Keany was first to offer special services that have since been adopted by others.
Priority on local, peak-season sourcing, enhanced by deep personal relationships with region's premier local growers
Personal inspections for incoming and outgoing shipments, often conducted by a Keany principal, to ensure customer compliance
Flexible delivery days (Monday - Saturday)
Special cut capability that has expanded to become Keany Kuts – offering upwards of 1,700 specialty cuts, the broadest line of custom-prepared produce in the region
Sustainable practices, including redistribution of excess inventory back to farms for processing as livestock feed
A Family Business, Built From the Ground Up
Early on, Keany customers could pick up the phone and talk to the owner. They still can.

Keany has never been acquired, merged, or run by a corporate parent. The Keany way has been the company's only plan for business, and four decades of consistent growth has validated its wisdom.

Ted Keany

CEO

In 2022, Ted stepped in as Chief Executive Officer for the company. His previous role was overseeing sales and marketing, and purchased a majority of our onions and potatoes. Ted's insights have made it possible for the company to develop its state-of-the-art methods and facilities, while maintaining its signature family culture and personal service roots. He will continue to provide long-range strategic vision for the company.

Chris Keany

Vice President, Operations

Because of Chris, the Keany facilities are the cleanest on the East Coast, and the Keany fleet the sharpest, best-maintained trucks in the industry. If there's a newer, more effective way to manage and run a food distribution operation, chances are Chris will invent it.

Kevin Keany

President and Founder

From one truck and one customer, Kevin has personally nurtured the growth of Keany, and overseen the day-to-day operations of all departments. That's a lot of growth, and a lot of departments.

Danny Keany

Vice President, Acquisitions

Danny maintains the company's relationships with the region's – and the world's – most accomplished growers, shippers, local farmers, and regional suppliers. This assures Keany customers of having consistent access to the best of the fresh from near and far.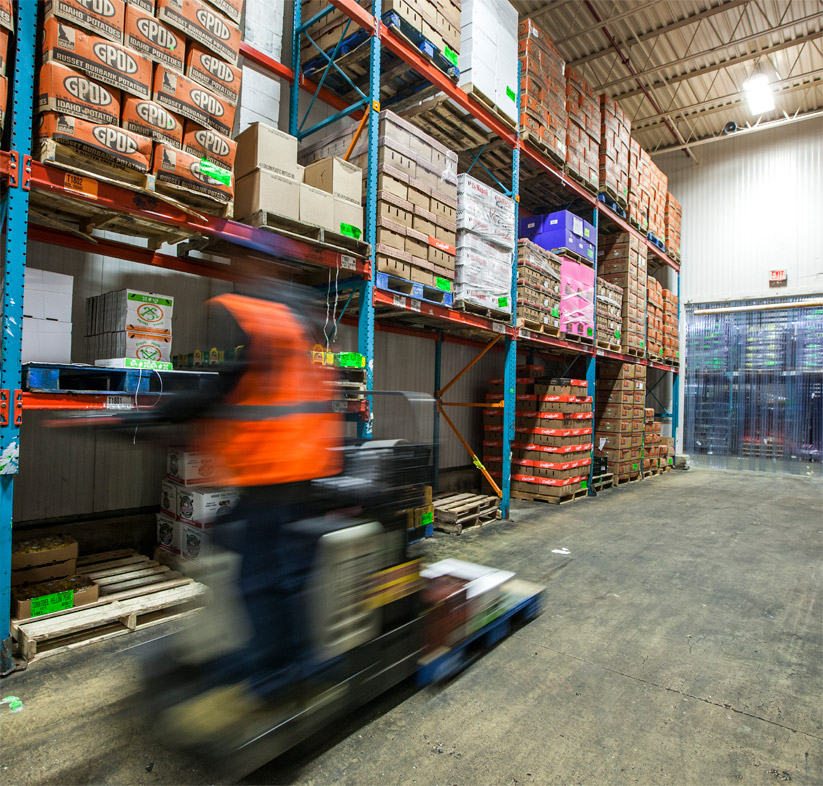 Keany Produce & Gourmet operates two world class facilities, in Landover, MD and Richmond, VA, each with multiple climate controlled zones to optimize freshness for every item.
Keany's fleet of more than 200 state-of-the-art, refrigerated produce trucks distributes to customers in Maryland, Virginia, Pennsylvania, Delaware, and Washington, DC.
View our Delivery Radius here.
Keeping Our Planet Healthy
Our produce comes from nature. Operating in the most sustainable ways isn't just respectful – it's essential to the health of the planet that feeds us. Here are some of the ways we are reducing our footprint:
Fleet of advanced produce trucks with emissions-reducing technology
Advanced routing software to speed distribution routes, plus cloud-based contact between trucks and headquarters to update customers on precise delivery times
State-of-the-art storage aisles with multiple climate-control zones
Leading-edge inventory management system to assure unmatched variety of freshest products and a rapid fill rate (orders met through existing inventory) second to none
Re-distributing excess inventory back to farms for livestock feed
Read more about our Sustainability Initiatives here.