Be Part of a Growing Family
Keany Produce & Gourmet is a recognized leader in the wholesale produce industry. We have a dedicated team that is involved in every facet of getting fresh produce from farms to restaurants and businesses throughout the Mid-Atlantic region, and we offer exceptional opportunities for a variety of careers. We are constantly looking for new talent, and have a tradition of giving all our people opportunities for advancement.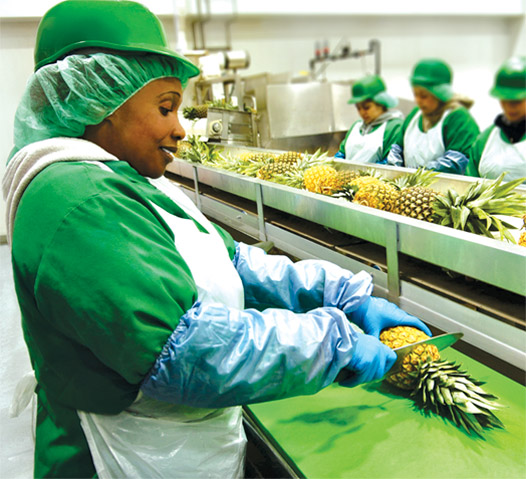 If you are interested in joining our hard working team of professionals, please complete our Employment Application and Invitation to Self-Identify Form, and fax completed applications to 301-618-5493 or deliver to the address below.
Keany Produce is located within walking distance from the Landover Metro Station.
Keany Produce & Gourmet
Human Resources Department
3310 75th Avenue
Landover, MD  20785
* You may also send us your resume to the address above.
Keany Produce & Gourmet is an Equal Opportunity Employer. All qualified applicants will receive consideration for employment and will not be discriminated against on the basis of disability or veteran status.
*EOEAA /M/F/Vet/Disability VEVRAA Federal Contractor*
We currently have the following positions open:
Tomato Packer
Shenny Tomato
Tomato Packer
Job Objective:
Pack or package by hand a tomatoes and other various product.
Job Functions:
Essential Job Functions:
Measure, weigh, and count products and materials.
Examine and inspect containers, materials, and products to ensure that packing specifications are met.
Remove completed or defective products or materials, placing them on moving equipment, such as conveyors, or in specified areas, such as loading docks.
Seal containers or materials, using glues, fasteners, nails, and hand tools.
Lift 25 pound cases repetitively.
Place, stack, and transport large amount of cases to a pallet.
Additional Job Functions:
Load materials and product into package processing equipment.
Assemble, line, and pad cartons, crates, and containers using hand tools.
Clean containers, materials, supplies, or work areas, using cleaning solutions and hand tools.
Mark and label containers, container tags, or products using marking tools.
Working Conditions & Job Environment:
Degree of physical demands (strength) usually associated with this position:
Minimum lift requirement 50-60 lbs. on a regular basis
Requires repeated stooping and bending
Frequent lifting and carrying of boxed/bagged fruits and vegetables (primarily tomatoes)
Requires continuous standing for extended periods of time
Environmental conditions (physical surroundings and hazards) usually associated with this position:
Working in a 55 degree (F) processing area for 8-10 hours on a daily basis
Working in a damp environment 8-10 hours on a daily basis
Moderately noisy environment
Fast paced environment
Operation hours start time begins 6:00 am -until 3 pm , Monday thru Friday and occasional Saturdays
Qualifications:
Minimum Qualifications:
Education
Ability to recognize letters and symbols
Experience
1-2 years direct order pulling experience, preferably in the produce industry
Knowledge
Basic awareness of produce types
Basic warehouse distribution
Skills and Abilities
Able to lift and load products into boxes
Able to make judgments on product quality
Able to work in a fast paced, multi-tasked environment and have good organizational skills
Able to break 50 and 25 pound bags into 5 pound and dozen counts
Preferred Qualifications:
Education
High school diploma or equivalent
Experience
2-3 years direct order pulling experience, preferably in the produce industry
Knowledge
Advanced warehouse distribution and advanced produce knowledge
Skills and Abilities
Flexibility and adaptable to change in work assignments and priorities
Must be a self starter, assertive, decision maker, forward thinker, and problem solver