Be Part of a Growing Family
Keany Produce & Gourmet is a recognized leader in the wholesale produce industry. We have a dedicated team that is involved in every facet of getting fresh produce from farms to restaurants and businesses throughout the Mid-Atlantic region, and we offer exceptional opportunities for a variety of careers. We are constantly looking for new talent, and have a tradition of giving all our people opportunities for advancement.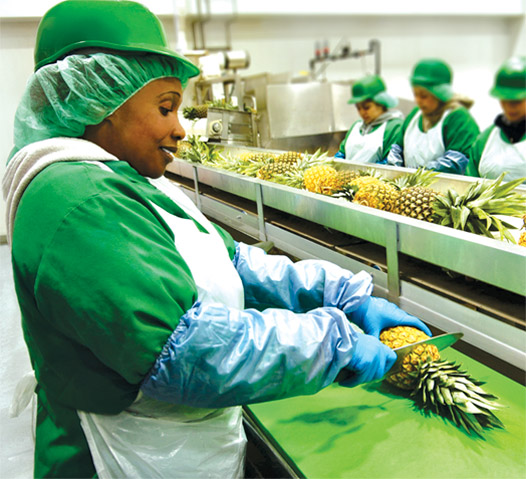 If you are interested in joining our hard working team of professionals, please complete our Employment Application and Invitation to Self-Identify Form.
Due to the volume of applications we receive, we are not able to give status updates, but if you are invited for an interview, you will be contact directly by the manager for that position.
Keany Produce is located within walking distance from the Landover Metro Station.
Keany Produce & Gourmet
Human Resources Department
3310 75th Avenue
Landover, MD  20785
Keany Produce & Gourmet is an Equal Opportunity Employer. All qualified applicants will receive consideration for employment and will not be discriminated against on the basis of disability or veteran status.
*EOEAA /M/F/Vet/Disability VEVRAA Federal Contractor*
We currently have the following positions open:
Order Selector
Operations
Order Selector
Order Selector – Full-time
Reading customer orders accurately.
Locating and selecting the specific warehouse items to fulfill the customer's order.
Operating forklifts and other warehouse machinery to stack items and prepare orders for shipping.
Placing the prepared orders in the correct dock slips for loading onto shipping trucks.
Performing visual inspections of orders to ensure they are correct and ready for shipment.
Labeling order shipments correctly for easy identification.
Applying shrink wrap to the prepared order before shipping.
Following warehouse safety procedures for the operation of equipment, such as wearing proper clothing, safe food handling, and maintaining awareness of your surroundings and the other workers when transporting items.
Keeping the warehouse clean and organized at all times.
Qualifications
High School Diploma or equivalent
3-5 years direct order pulling experience preferably in the produce industry
Warehouse distribution and produce knowledge
Forklift Operation
Quality Assurance Technician
Operations
Quality Assurance Technician
Job Objective:
The Quality Assurance Technician is responsible for ensuring all finished product packaging and package integrity specifications are being followed. Abides by and ensures all safety and quality protocols.
Essential Job Functions:
Conducting all quality monitoring functions on a shift basis, including taking temperatures, and measuring pH, and chlorine levels.
Documenting, maintaining, and updating all records for the processing room.
Working effectively with production to satisfy specification requirements.
Providing support in the overall coordination of housekeeping, cleaning and sanitation activities.
Assisting and supporting overall QA initiatives.
Additional Job Functions:
Provide on-going support in identifying Keany Produce Company's compliance gaps and devise corrective action as needed.
Generate and update SOP's (Standard Operating Procedures) as needed.
Perform internal audits of processing room processes and procedures.
Working Conditions & Job Environment
Degree of physical demands (strength) usually associated with this position.
Able to lift bulky objects. Min 25-lbs to 40lbs up to 70lbs occasionally
Stand 30%; Walk 50%; Sit 20%
Environmental conditions (physical surroundings and hazards) usually associated with this position.
Qualifications:
Minimum Qualifications:
Education
High School Diploma or equivalent
Experience
0-12 months of relevant experience
Knowledge
Microsoft Word, Excel, and Outlook
Skills and Abilities
This individual must be able to operate with limited supervision, be attentive to detail, and have strong verbal and written communication skills.
This individual must be highly motivated and take initiative.
Will be required to perform hands-on tasks when necessary and demonstrate key leadership skills, such as a positive attitude, encouraging approach, strong work ethic, goal-oriented and decisive nature, and a willingness to take responsibility for actions and decisions.
Preferred Qualifications:
Knowledge
Skills and Abilities
Bi-lingual (Spanish).
Be flexible and react favorably to multiple priorities, changing schedules, and daily assignments.
Demonstrate a sense of urgency and focus on actions.