Be Part of a Growing Family
Keany Produce & Gourmet is a recognized leader in the wholesale produce industry. We have a dedicated team that is involved in every facet of getting fresh produce from farms to restaurants and businesses throughout the Mid-Atlantic region, and we offer exceptional opportunities for a variety of careers. We are constantly looking for new talent, and have a tradition of giving all our people opportunities for advancement.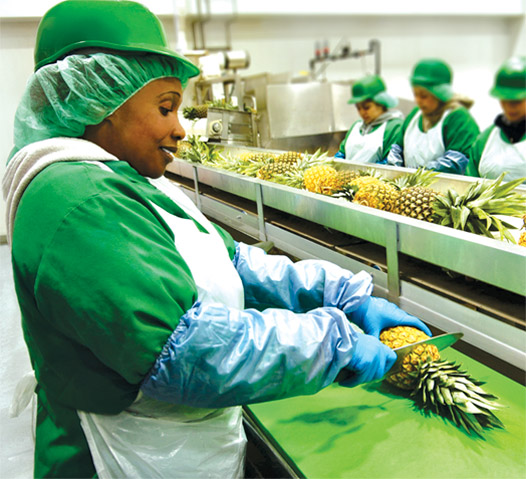 If you are interested in joining our hard working team of professionals, please complete our Employment Application and Invitation to Self-Identify Form, and fax completed applications to 301-618-5493 or deliver to the address below.
Keany Produce is located within walking distance from the Landover Metro Station.
Keany Produce & Gourmet
Human Resources Department
3310 75th Avenue
Landover, MD  20785
* You may also send us your resume to the address above.
Keany Produce & Gourmet is an Equal Opportunity Employer. All qualified applicants will receive consideration for employment and will not be discriminated against on the basis of disability or veteran status.
*EOEAA /M/F/Vet/Disability VEVRAA Federal Contractor*
We currently have the following positions open:
HR Director
Job description
The Human Resources Director is responsible for planning, directing, and coordinating human resource management activities to maximize the strategic use of human resources and maintain functions such as employee compensation, employee counseling, recruitment, personnel policies and regulatory compliance.
Provide current and prospective employees with information about policies, job duties, working conditions, wages, and opportunities for promotion and employee benefits
Analyze and modify compensation and benefits policies to establish competitive programs and ensure compliance with legal requirements, ensuring employee involvement and timely notifications
Analyze statistical data and reports to identify and determine causes of personnel problems and develop recommendations for improvement of organization's personnel policies and practices
Maintain records and compile statistical reports concerning personnel-related data such as hires, transfers, performance appraisals, and absenteeism rates
Advise managers on organizational policy matters such as equal employment opportunity and sexual harassment, and recommend needed changes.
Administer compensation, benefits and performance management systems and safety/ recreation programs
 Qualifications:
Bachelor's Degree  in Business or Human Resources or related field
Strong English language composition and grammar
Knowledge of laws, legal codes, court procedures, precedents and  government regulations related to employment law and human resources
 5 Years in a Human Resource Management role
Creates an organizational culture that applies teamwork, continuous improvement and compliance with internal and external policies

Equal Opportunity Employer/Protected Veterans/Individuals with Disabilities
The contractor will not discharge or in any other manner discriminate against employees or applicants because they have inquired about, discussed, or disclosed their own pay or the pay of another employee or applicant. However, employees who have access to the compensation information of other employees or applicants as a part of their essential job functions cannot disclose the pay of other employees or applicants to individuals who do not otherwise have access to compensation information, unless the disclosure is (a) in response to a formal complaint or charge, (b) in furtherance of an investigation, proceeding, hearing, or action, including an investigation conducted by the employer, or (c) consistent with the contractor's legal duty to furnish information.
Desired Skills and Experience
Motivations
Work-Life Balance: Inspired to perform well by having ample time to pursue work and interests outside of work
Goal Completion: Inspired to perform well by the completion of tasks
Ability to Make an Impact: Inspired to perform well by the ability to contribute to the success of a project or the organization
Sales Account Executive
Sales
Sales Account Executive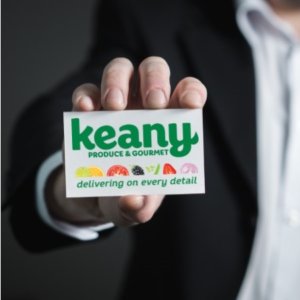 Job Description
Keany Produce & Gourmet has an immediate opportunity for Sales Account Executives to cover territories in Northern VA/Washington D.C. areas.  The Account Executive is the key position responsible for initiating and developing customers.  Account Executives spend a majority of their time in the field seeking sales opportunities and being responsive to customers needs.
The Account Executive serves as a front-line sales representative in initiating, developing and maintaining relationships with Keany Produce customers while learning the different roles and responsibilities throughout the entire organization.
Responsibilities:
Work closely with the Sales, Customer Care, and Customer Service departments.
Develop, launch, and monitor a customer survey program.
Contribute and participate as a part of the Sales team.
Collect money from delinquent accounts.
Generate sales by filtering inquiries and closing opportunities either independently or in association with other members of the sales team.
Supply customers with timely responses regarding order/shipment status, product information, pricing, and company information.
Solve customer problems by listening to their concerns and providing practical solutions.
Requirements:
3-5 years either in sales, catering, or restaurants in the capacity of purchasing and customer relations.
Growing your own customer base on top of the already established customers will provide the stability of one's career
Flexibility is essential. We are a 24/6 operation serving a wide territory of customers.  Sales Executives need to be available assist in weekend assignments.
Delivery Truck Driver – All Shifts
Transportation
Delivery Truck Driver – All Shifts
Job Description
Ensuring that produce, dairy, and dry good products are delivered to Keany customers in a manner that meets or exceeds customer expectations. In addition, the Deliver Truck Driver is responsible for operating Keany vehicles in a safe and professional manner as well as reporting any vehicle maintenance issues using proper inspection format and verbal communication to supervisors.
Responsibilities
Deliver, unload, pick-up, and return produce, dairy products, and dry goods to/from Keany Produce customers and suppliers which may include multiple routes per day
Use the UPS Logistics Mobilecast program to review route assignments and log locations while making deliveries using a Nextel Direct Connect handset/phone
Review paperwork for assigned route(s) to ensure all invoices are present and in good condition
Inspect cargo loads to ensure appropriate packing
Prepare customer orders and verify them with delivery invoices for accuracy, deliver products, remove them from the vehicle to customer facility, and assist with check in and placement of products
Receive signatures on invoices for items delivered and collect money if applicable
Assist Warehouse and Customer Care departments in picking and loading any shorted product for delivery routes
Notify Customer Care Department of delivery delays, shorts, or errors that may arise
Ensure that all vehicles are clean at the end of each shift.
Perform and document pre-trip and post-trip inspection in proper DOT format
Triage any vehicle issues needing immediate triage or repair
Ensure DOT required documentation is maintained (driver's license, driving record, and medical examiner's card)
Accurately tracks hours worked to maintain DOT compliance Qualifications
High school diploma or its equivalent
Requirements
2-3 years verifiable driving experience
State of Maryland, Virginia, or District of Columbia driver's license
Ability to obtain and DOT Medical Examiner's card
Ability to pass at DOT road test
Must be able to operate manual and automatic 26ft delivery truck