Be Part of a Growing Family
Keany Produce & Gourmet is a recognized leader in the wholesale produce industry. We have a dedicated team that is involved in every facet of getting fresh produce from farms to restaurants and businesses throughout the Mid-Atlantic region, and we offer exceptional opportunities for a variety of careers. We are constantly looking for new talent, and have a tradition of giving all our people opportunities for advancement.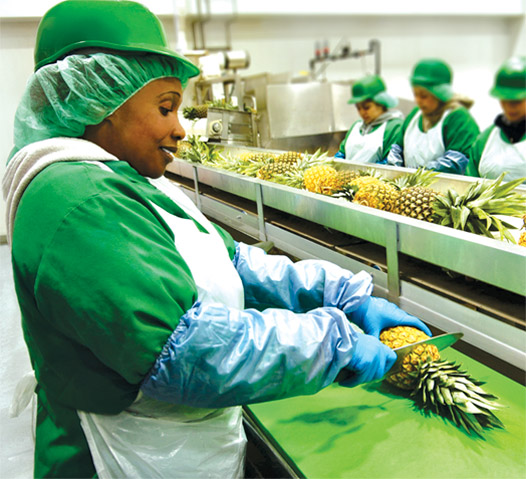 If you are interested in joining our hard working team of professionals, please complete our Employment Application and Invitation to Self-Identify Form.
Due to the volume of applications we receive, we are not able to give status updates, but if you are invited for an interview, you will be contact directly by the manager for that position.
Keany Produce is located within walking distance from the Landover Metro Station.
Keany Produce & Gourmet
Human Resources Department
3310 75th Avenue
Landover, MD 20785
Keany Produce & Gourmet is an Equal Opportunity Employer. All qualified applicants will receive consideration for employment and will not be discriminated against on the basis of disability or veteran status.
*EOEAA /M/F/Vet/Disability VEVRAA Federal Contractor*
We currently have the following positions open:
Delivery Driver (Richmond)
Transportation
Delivery Driver (Richmond)
Delivery Driver (DOT Medical Card Required)
Schedule: Monday-Saturday, 4:30 am – end of route
$17/hour
The objective of the Delivery Driver is to ensure that produce, dairy, and dry good products are delivered to customers in a manner that meets or exceeds customer expectations. The Delivery Driver is also responsible for communicating any customer preferences or issues to the Transportation Department Managers and Supervisors as well as the Customer Care Department. Finally, the Delivery Driver is responsible for operating vehicles in a safe and professional manner as well as reporting any vehicle maintenance issues using proper inspection format and verbal communication to supervisors.
Description:
Performs deliveries, pick-ups, and returns of produce, dairy products, and dry goods to/from customers and suppliers.
Use the Mobilecast program to review route assignments and log whereabouts while making deliveries using a Direct Connect handset/phone
Review paperwork for assigned route(s) to ensure all invoices are present and in good condition
Inspect cargo loads to ensure they are packed appropriately
Prepares customer orders by verifying them with delivery invoices for accuracy, delivering them to customer facility, and assisting with check-in and placement of products at the client facility. Receives signatures on invoices for items delivered and collects any cash on delivery payments when necessary.
Completes, organizes, and turns in all appropriate paperwork and invoices, making sure that all checks and monies are balanced and included in the drop.
Ensures that all vehicles are cleaned out properly and the end of each shift.
Perform and document pre-trip and post-trip inspections in proper Department of Transportation (DOT) format
Requirements:
Requires a large degree of walking and climbing in and out of trucks throughout each workday.
Requires a large degree of lifting, loading, and unloading produce, dairy products, and dry goods
Outside work for extended periods of time throughout each workday
High school diploma or it's equivalent
Minimum 2 years of verifiable driving experience
General knowledge of commonly-used concepts, practices, and procedures within the transportation field
Ability to operate automatic 26ft box truck
Ability to interact with customers and be a frontline representative of the Company
Valid driver's license
Able to obtain and DOT Medical Examiner's card
Able to pass a Human Performance Evaluation