Be Part of a Growing Family
Keany Produce & Gourmet is a recognized leader in the wholesale produce industry. We have a dedicated team that is involved in every facet of getting fresh produce from farms to restaurants and businesses throughout the Mid-Atlantic region, and we offer exceptional opportunities for a variety of careers. We are constantly looking for new talent, and have a tradition of giving all our people opportunities for advancement.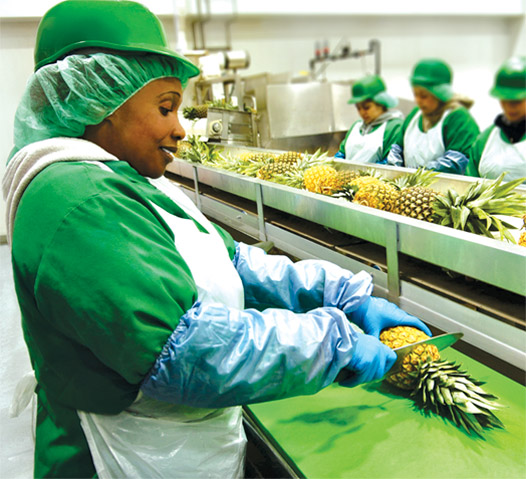 If you are interested in joining our hard working team of professionals, please complete our Employment Application and Invitation to Self-Identify Form.
Due to the volume of applications we receive, we are not able to give status updates, but if you are invited for an interview, you will be contact directly by the manager for that position.
Keany Produce is located within walking distance from the Landover Metro Station.
Keany Produce & Gourmet
Human Resources Department
3310 75th Avenue
Landover, MD  20785
Keany Produce & Gourmet is an Equal Opportunity Employer. All qualified applicants will receive consideration for employment and will not be discriminated against on the basis of disability or veteran status.
*EOEAA /M/F/Vet/Disability VEVRAA Federal Contractor*
We currently have the following positions open:
Forklift Operator
Operations
Forklift Operator
ESSENTIAL FUNCTIONS
To handle the forklift in a safe and consistent manner following the user guidelines and Keany warehouse safety regulations and procedures.
To ensure proper warehouse storage of produce items so that inventory is managed in such a way that inventory is housed in the correct location and the oldest inventory is used first.
To ensure that products are stored safely and that a clean warehouse environment is maintained.
To input data for received items in the system to reflect current inventory levels.
To transfer inventory to other warehouse departments and properly dispose of damaged products.
To pull produce and dairy products for specific government orders.
Cleaning the warehouse area including sweeping and removal of any boxes
JOB REQUIREMENTS
High School Diploma or equivalent
1 – 2 years direct receiving and operating a forklift preferably in the produce industry
Warehouse receiving and storage processes and procedures
Knowledge of product types and the ability to make judgments on product quality
Comfortable working in a fast-paced, multi-tasked environment, and have good
Able to drive a stand-up forklift truck
Able to lift and load cases on to warehouse shelves properly and safely
Ability to read put-away reports and match with slot location and case product description
Order Selector
Operations
Order Selector
Order Selector – Full-time
Reading customer orders accurately.
Locating and selecting the specific warehouse items to fulfill the customer's order.
Operating forklifts and other warehouse machinery to stack items and prepare orders for shipping.
Placing the prepared orders in the correct dock slips for loading onto shipping trucks.
Performing visual inspections of orders to ensure they are correct and ready for shipment.
Labeling order shipments correctly for easy identification.
Applying shrink wrap to the prepared order before shipping.
Following warehouse safety procedures for the operation of equipment, such as wearing proper clothing, safe food handling, and maintaining awareness of your surroundings and the other workers when transporting items.
Keeping the warehouse clean and organized at all times.
Qualifications
High School Diploma or equivalent
3-5 years direct order pulling experience preferably in the produce industry
Warehouse distribution and produce knowledge
Forklift Operation