Be Part of a Growing Family
Keany Produce & Gourmet is a recognized leader in the wholesale produce industry. We have a dedicated team that is involved in every facet of getting fresh produce from farms to restaurants and businesses throughout the Mid-Atlantic region, and we offer exceptional opportunities for a variety of careers. We are constantly looking for new talent, and have a tradition of giving all our people opportunities for advancement.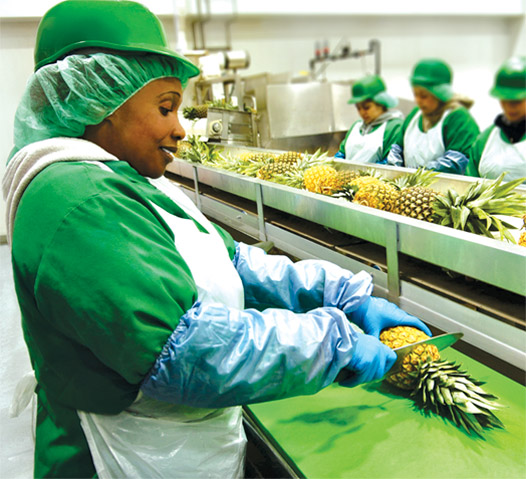 If you are interested in joining our hard working team of professionals, please complete our Employment Application and Invitation to Self-Identify Form.
Due to the volume of applications we receive, we are not able to give status updates, but if you are invited for an interview, you will be contact directly by the manager for that position.
Keany Produce is located within walking distance from the Landover Metro Station.
Keany Produce & Gourmet
Human Resources Department
3310 75th Avenue
Landover, MD 20785
Keany Produce & Gourmet is an Equal Opportunity Employer. All qualified applicants will receive consideration for employment and will not be discriminated against on the basis of disability or veteran status.
*EOEAA /M/F/Vet/Disability VEVRAA Federal Contractor*
We currently have the following positions open:
Account Executive (Richmond)
Sales
Account Executive (Richmond)
Brief Description:
The Account Executive position is a position in the Keany Produce Sales Department. The Account Executive serves as a front-line sales representative in initiating, developing and maintaining relationships with Keany Produce customers while learning the different roles and responsibilities throughout the entire organization. This is a SALES and SERVICE job. We want you to be successful in the fresh produce industry and that may include work during off-hours.
Minimum Qualifications:
Education
Associates Degree in Business or related work experience
Experience
2-4 years direct sales experience in the foodservice and/or hands-on restaurant industry experience
Knowledge
General understanding of the sales process
Skills and Abilities
Must be comfortable working in a fast paced, multi-tasked environment, in a rapidly growing company.
Initiative, self-motivation, and intrinsic desire for excellent results.
Dedication to internal and external customer service.
Strong communication written, verbal, and interpersonal skills.
Attention to detail and excellent time management, and organizational skills.
Extremely confident and able to operate independently with limited supervision.
Other:
Must have a valid driver's license and reliable transportation.